| | |
| --- | --- |
| Posted by Avaknight on June 22, 2011 at 3:51 PM | |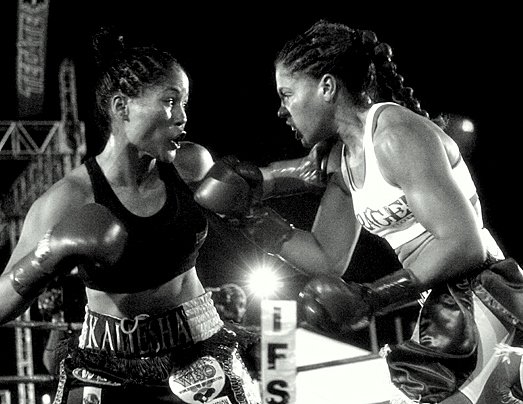 It is now three days after the fight and I look back at it as one of the best fights I've ever been in. Kaliesha West is the best competition I've ever faced.  We are going to look back at this fight and know, we both fought our heart out. The both of us both think we won, but a draw wasn't a loss for either of us or women's boxing.
We came out and showed the world what two skilled females look like fighting each other. No mismatch, no easy win. After this fight, my feelings about boxing is I don't want to waste my time with underclass fighters. Though I feel I have not been mismatched my whole career, I want the best for my future. I want titles, I want champions, I want the best. I want the best at 112, the best at 115, and the best at 118.
A rematch with Kaliesha will defenitely be created in the later future, but not for nothing. We are the Mayweather's, Pacquiao's, Marquez's of women's boxing, so why should we get anything less. We are the pick of the crop, the best of the best, and if people want a demand for a rematch, just like the men, they must make it worth it. USA's best, California's best, and we want nothing less. We want it to be fair, we want respect and our time to show the world what we are made of, not just the city of the venue. We are womens' boxing and we deserve better.