Walking through the crowd with three belts, the WBC Diamond,WBC Silver World, and the IBF World, a crowd of people swarm to take pictures. Interview after interview of those people who follow boxing, who ask about the future of boxing, future fights and United States coverage. Everyone in boxing was around, including some of the best boxers, some of the best coaches, some of the best announcers, and some of the best prospects.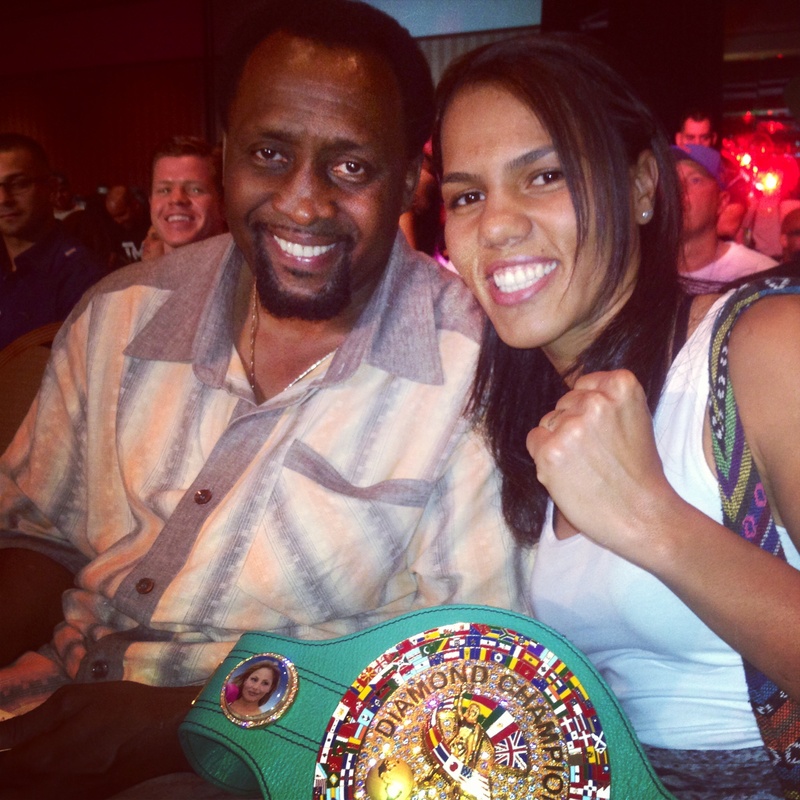 I have established so much in the world of boxing. I am a three time defending champion who goes to other countries and wins. A champion who is humble and has no problem being placed with everyone in the crowd.  So what is wrong with this picture?? The only people who knew my name and who I was were the people who have done some kind of research on women's boxing.
I had no pull, I had no influence, and I had no type of status among all the people in this historic event of Mayweather VS Alvarez. I was a woman. I was small, petite and dainty and with that most people didn't even believe that I was a boxer. As my fiancé and I walked around trying to show people female boxers still exist by showing videos and photos, we started to create buzz around us. People were asking questions and taking pictures with this nameless champion they have never seen because of the situation promoters and television has put us in, in the United States. Now there was a former woman fighter there that got attention that I can account for, and much of that attention may not have been from her boxing, but with the current situation,current women champions were not getting credit and acknowledgement.
I am not speaking with envy, regret, hate or ill intent. I want the United States to know this free and equal country stops with boxing. As many of us women fighters can agree with me, many just go on to say that it is the way it is. Sometimes I find myself saying it too, but I have decided to not give up. Being around this historic even of boxing in Las Vegas, around so many other champions and boxing heads, it is time for a woman to step up and say we belong amongst all the rest. I stayed around, and I was trying to make a point. I made the point so clear at one point, we got escorted out because we were making too big of a crowd around us.  I was glad people got to see a real woman champion, but it should be on the regular when there are big events like this.  Women fighters need to be recognized for their work they put into the sport and the big question is when will be recognized as legit fighters?
I am writing about this to show others what it is like to be a successful women in boxing, because success to a women no longer means the same as success as a man. Women can never dream of making millions, we can't even dream of being the main event of a huge show like this, but that is where we shouldn't stop settling for less. It should be fare. We should be televised, we should be acknowledged, and we should be treated with respect. I believe this is the first time I've been to a big card to make some noise, but it will definitely not be the last.
https://twitter.com/AvaKnightBoxing" target="_blank">TWITTER