By: Ava Knight
Women's Boxing has come a long way, from fighting for passbooks, to fighting for respect, money, and recognition. Respect has been a long time need from fans, matchmakers, promoters. We have been fighting many other opponents other than the ones across the ring for decades. Recently I have seen a new obstacle we must fight for equality, and it is within our own selves. Many of today's and yesterday's fighters are not promoting nor helping each other out and giving each other their due respect. Who is to blame? The media, influential managers, the brutal sport, the lack of respect, or their arrogant selves?
Nell Saunders and Rose Harland supposedly fought for a silver butter dish in 1876 at Hills Theater in NYC. This was considered the first woman's match in the United States. Years following in 1954, Barbara Buttrick was the first female to be broadcasted on national television. After an ongoing lawsuit in the state of New York in 1976, three high-profile women boxers, Cathy "Cat" Davis, Jackie Tonawanda, and Marian "Lady Tyger" Trimiar became some of the few first women to receive their boxing licenses. Boxer Pat Pineda is the first woman to be licensed in California in 1978.
Have times really changed? We are seeing a relapse of what seems to be professional women fighting for justice and respect. In 1987, former World Women's Lightweight Marian "Lady Tyger" Trimiar staged a well-publicized month long hunger strike for the rights of women's boxing and to advocate better money and conditions for professional female boxers. Will it take another strike and picket for women to get the respect they deserve today?
Muhammad Ali's Daughter, Laila "She-Bee Sthinin" Ali, made her pro-debut in New York. The news coverage leading up to this bout, and the media attention since she has gotten into the sport has surpassed any of the coverage of any one boxer on the scene in the past, and in the present. The highest paid professional female boxer in the Unites States was Laila Ali. With such a great woman who has had so much impact and influence in the sport, she comes across the rest of us professional fighters with words that disappointed us. In an article pot Olympic Games, she came to say the following in an article with Joe Jenkins in the The New York Daily News, "I never encourage people to go on and box professionally because it's a shady business." This felt like a slap in the face to the current professional woman boxers trying to make a name for themselves. Although, she did follow her quote with a positive note for amateurs, "I'd like to see the amateur programs be strengthened not so that girls can necessarily go pro but so that girls can get a scholarship to college and go on do something great." With a sport that paved her way to stardom and celebrity status, boxing isn't doing something great in her eyes.
With this said, we have another huge Icon in amateur boxing right now who isn't giving professional boxers a great reputation either. Marlen Esparza, 2012 Olympic Bronze medalist has accomplished a lot in her career, making history as well. She became one of three women to be the first women to ever compete in the Olympic Games and the first to medal. She has set new statures receiving huge sponsors and endorsements, something female professional boxers haven't had the chance to achieve recently. It was disappointing again to hear another woman, gaining so much from the sport, bash the professional women athletes again. In a recent tweet seen by thousands of viewers, Marlen responds to a question that asked her about turning pro and if she had a favorite female professional with this, "I don't really plan on going pro n right now I don't hv one haven't seen a pro girl tht I can respect yet." She followed her comment with an explanation of her trying to justify what she had said, and apologized for her quote a few days later, but what she wrote cannot be taken back.
Current WBO Bantamweight and IFBA Super Bantamweight Champion, Kaliesha West had this to say, "I am very unsettled by her justifying her "comment" rather than accepting the fact that her choice of words were "poor" and a simply, not only to me, but ALL of women's boxing would have worked. This is a real let down to our boxing community (primarily in USA). The facts are, we fight two fights; in the ring, and out the ring! We are truly against all odds: sexism, stereotype, gender, and critics. We can't afford to have negative comments like this to be said. She IS the face of women's boxing right now, and I am ashamed to have such a representative of my sport. I can promise all female athletes I will fight for equal rights, and equal opportunities."
Women's boxing is on an uphill road, it may be bumpy but we strive to become the best, especially, with the talent in this new era. It is amazing how far woman boxers have come and continue to reach new accomplishments. It is time for us to stand together. The women of the sport with the most power and influence need to understand that what they say, because of who they are, can affect women's boxing and its future. We all need to stand in solidarity and fight for the bigger picture, amateur and pro. If we don't stand for something, we will fall for anything. We have a bigger fight, not with each other, but with the powers that be.
I'm proud to be a part of this movement, along with my fellow professional female athletes. We are ready for every challenge and every odd against us. We will fight with every ounce of heart and passion for the sport and train twice as hard to show the world what we are made of. We are the proud voice of Woman Boxing, and we will not be ignored.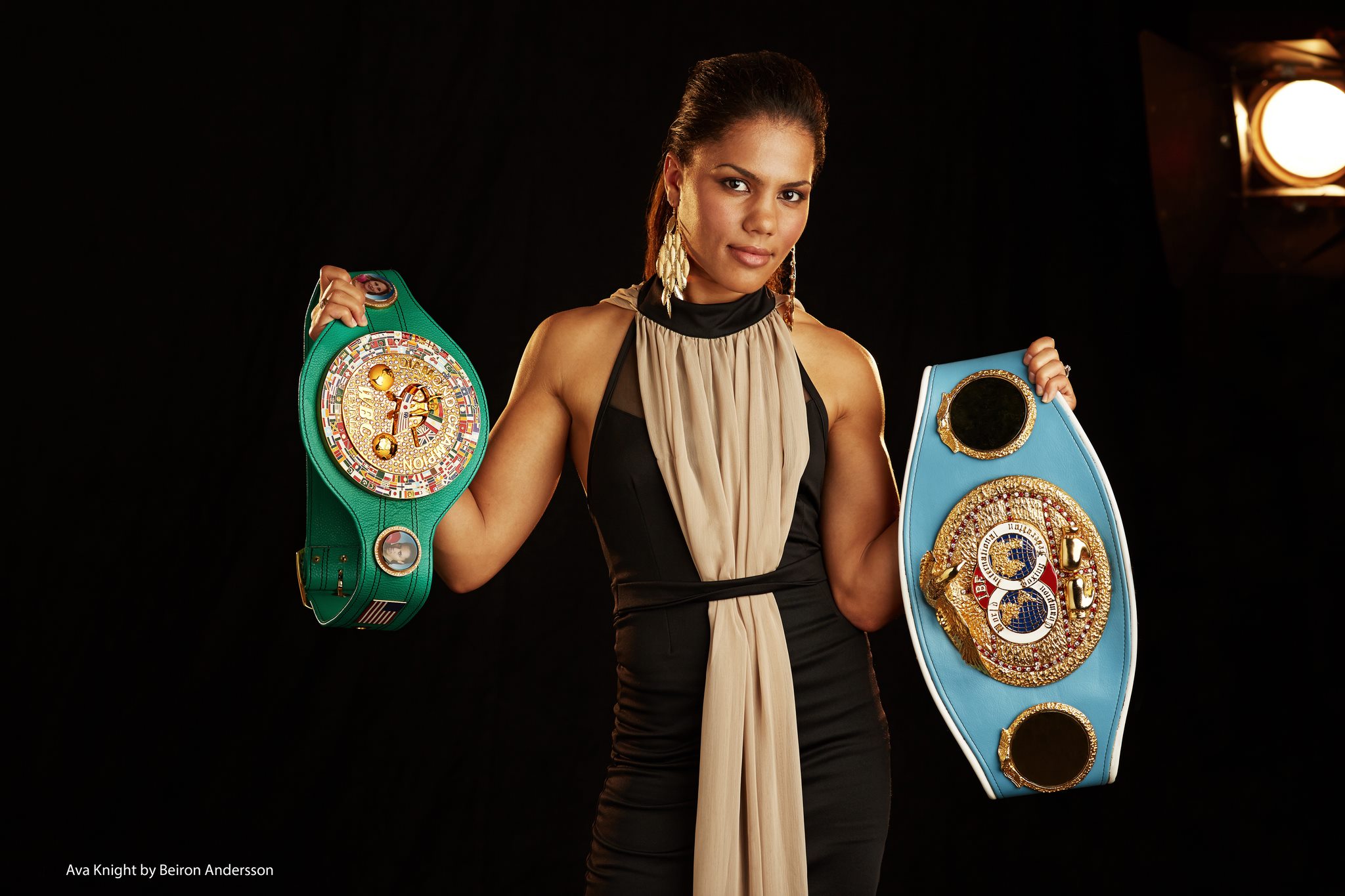 About the Author, Ava Knight: 3X IBF Flyweight Champion, and WBC Diamond Champion. 10(5)-1-3 Number 1ranked fighter in the Flyweight division. Advocate for woman's boxing.
https://twitter.com/Ava_Knight" target="_blank"> Twitter @Ava_Knight
www.facebook.com/officialavaknight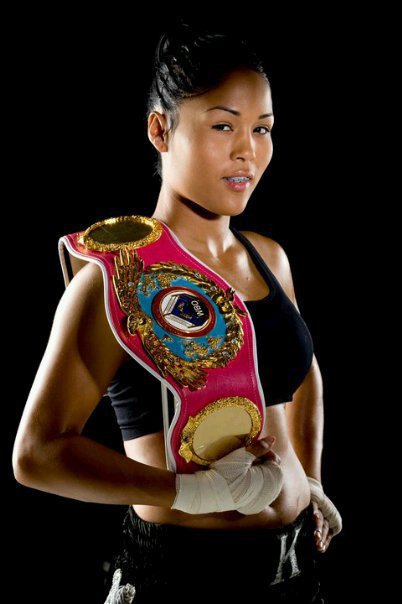 About our Commenter, Kaliesha West. 3X WBO Bantamweight Champion, IFBA Super Bantamweight Champion. 16(4)-1-3. Advocate for woman's boxing.
Twitter @Kwildwildwest
www.facebook.com/officialkalieshawest
Resources:
http://www.ehow.com/info_8647585_salary-average-boxer.html
http://www.womenboxing.com/historic.html
http://www.nydailynews.com/sports/more-sports/retired-boxing-great-laila-ali-daughter-muhammad-ali-shows-heart-champion-finishing-aquaphor-new-york-city-triathlon-article-1.1110252#ixzz2Fel3mm3z