On my long ten hour drive to Las Vegas, I had time to think of what to expect with the ladies on the card fighting for victory. I came up with every outcome of what was going to happen, which some I was right and others I was way off. Some things go to show that with boxing, nothing is certain.  Any fighter or style can come out in a fight that can change how the opponent looks or fights.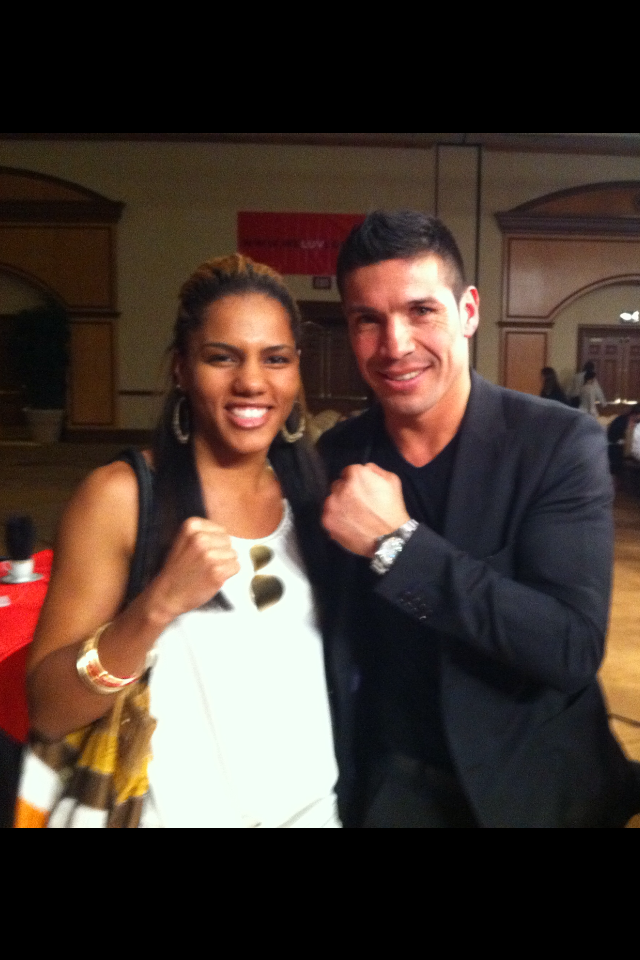 One thing I can say is that the women on the card where very entertaining and make the men's bouts look bad. Most of them where a bore, and the one knock out was a great one, but before that, I wasn't impressed with the match up. So hats off to us women, entertaining the crowd and showing that we can bring fans into the excitement of our fights.
The first exciting fight I watched was Tatina Anderson versus Victoria Cisneros. The first round I had Victoria winning by a close round because she stayed busy but it all seemed to part of Tatina's plan to walk her down and close her out with her power. The second round they started to exchange and brought some power to the game but Tatina was coming out cleaner with her punches in the exchange and it was obvious she had more power. Coming into the third round, they exchanged flurries of punches but Tatina hurt Cisneros and went after her and ended with a TKO in that round. She showed that she was the stronger girl and she took what was hers that night, the win. It was also exciting to sit behind her family. They were yelling and screaming with joy making the show all together more fun. A future champion in the making with a strong supportfull family behind her.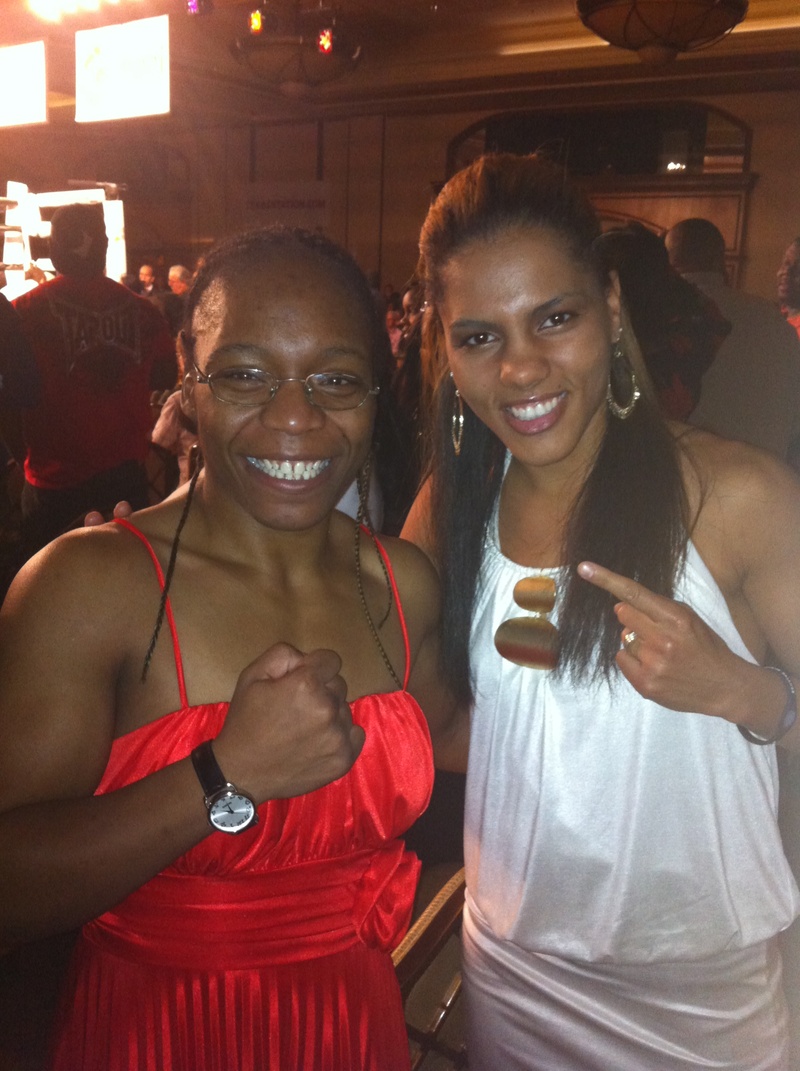 Stacey "Stay-Lo" Reile lost her IBF Super Bantamweight title to Dahiana Santana in a hard fought 10 round fight. This fight may have been the most exciting of the night. Dihiana came into that fight and was determaned to take that tite. Through out the rounds Dihiana lost her pop, but with her determination she pulled out and kept the fight high pace and action packed. Stacey seemed as if she couldn't set her combinations up and do what she wanted to do, mostly hitting off Dihiana's gloves. They both traded good punches but Dahiana was more accurate and in Stacey's face to prove to the crowd whe was going to be the champion. I thought the fight was great, a little lack in technicality but all in all, a great fight.
The last female fight and the main event was Ada Velez versus Melinda Cooper. With Melinda losing the first fight they recently had, she had something to prove to everyone that night, but she could not pull the trigger to get off like she wanted. Ada was in her face and shot her straight left hand like a shotgun in Melinda's face followed by a right hook. A simple combination that worked all night for her.  Ada stayed in Melindas face, moving around, slipping and countering and coming out of exchanges with the better punches. Both ladies put on a great show, but at 41 years of age, Ada showed that she still has it and retained her championship belt. She is just as good as any young figher and Sunday night she proved her age meant nothing.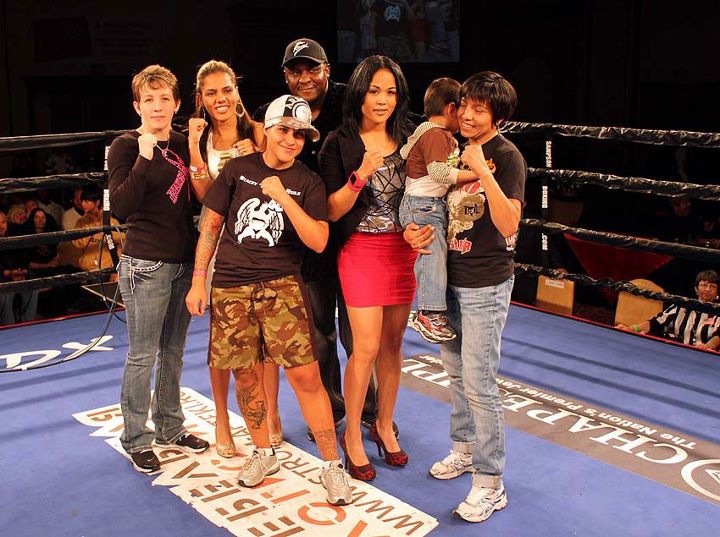 I was so happy to go to the fights and meet the great fighters and hang out with them. Two great fighters that I look up to, Mellisa Hernandez and Layla McCarter for being to great warriors in the sport. I got to meet Sergio Martinez, who I think is one of the best pound for pound. I would like to thank Team West for accomidationg me and helping us get around in Las Vegas. Two fighters that bring a war, and are best of friends.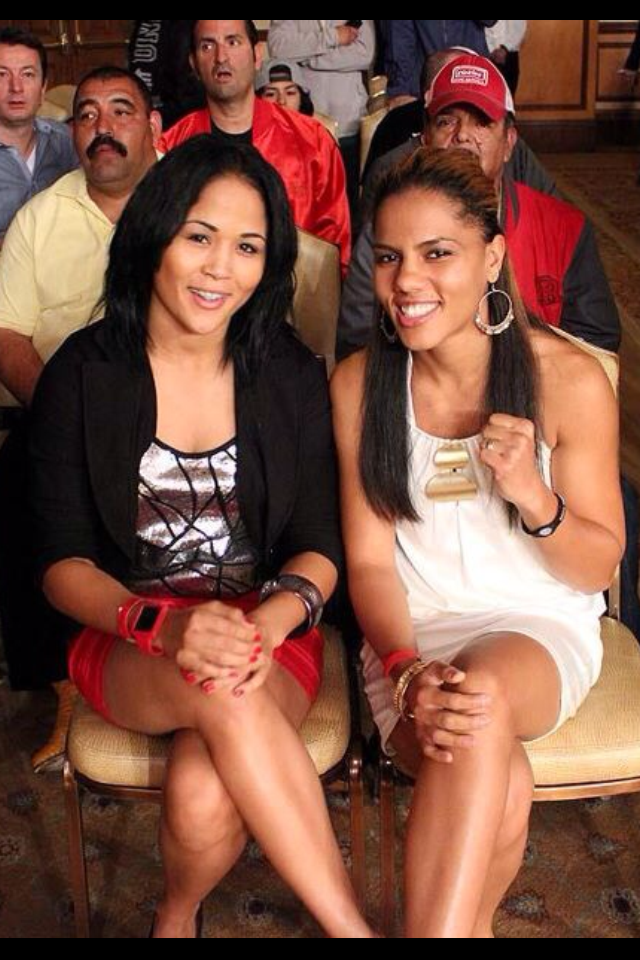 Thank you all for reading my blog. Leave a comment